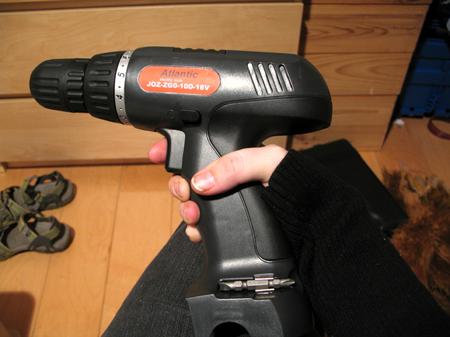 I don't do anything for Valentines Day. If I feel the need to do something special, I just do it, I don't wait until that one day per year. Boyfriend and I joked about it and he spent most of the day on his knees with another guy, getting all hot and sweaty while filming it.
Anyway, after he finished that and cleaned up the mess, he gave me a gift. My very own cordless screwdriver! Guess who'll put her Ikea-things together with it from now on. :D
For those of you who consider this very unromantic, too bad! I love it! Had he brought me a bunch of roses I'd have smacked him on the head with it. Pretty painful with those thorns and such.
Comments powered by

Disqus