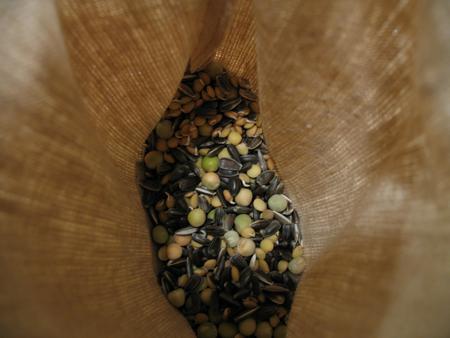 After roughly 24 hours in the bag, the lentil-seeds have started to sprout.
I have never sprouted lentils before, so I don't know if these sprouted faster. I do like how easy I can rinse the seeds, simply hold the bag under the tap and go -- or dip it in a bowl with water. I added the sunflower, broccoli and pea seeds a little later, I hope they'll sprout tomorrow.
The other bag has some quinoa from my pack. Normally I don't expect something like that to sprout, they do however sprout. I like it!