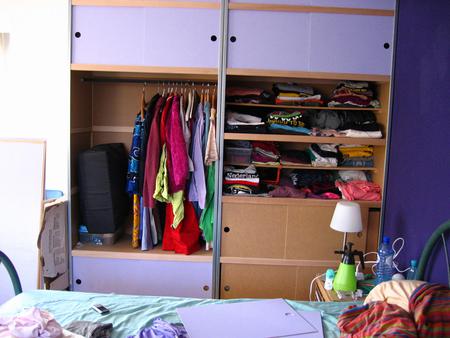 As part of reorganising my life (about time, nearly 27!) I reorganised my warddrobe. I thought it would take lots of time, but it went fairly quick. I tossed over 3 garbage bags of clothes (most of it going to some charity that can use it).
And I still think I have too many clothes.
The new approach means I throw away anything that doesn't fit (and 'oh, but I only have to loose x pounds and then it'll fit again!' doesn't count for more than one set of clothing), that doesn't make me look good (I should look good, any time of the day, ha) or that I don't even like but keep for emotional reasons (my mom made it). Sorry mom, out it goes.