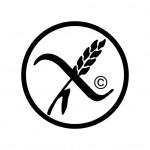 I've tried a few gluten-free options this week, including a pre-made gluten-free bread. It doesn't taste much like wheat-bread and it crumbs easily without having that spongey texture -- somewhat like a loaf cake -- but it works as a base to spread something (peanutbutter, creame cheese) on and it gave me no issues. Success!
Today I also tried some quinoa with grilled shiitakes and that didn't go so well. I thought the quinoa did not work for me, however, on testing, it turns out the shiitake caused the problems. When I checked the date it had passed its sell by date for some time already, oops. The rest of the quinoa went well, so I'll call it success too, hurray!
I found out it helps a lot if I keep on snacking / eating all day long. It prevents those moments I feel blown up because I ate too much. This makes it clear to me I have to stick to eating small meals, because my body can't handle the bigger once -- unlike some other people in my family.
Some time after surgery I went to see a dietician and she told me to eat at least 150 gram potatoes, 200 grams of veggies and a good chunk of meat (100-150 gram) for dinner1. This qualifies as a normal meal, for people with a stomach. This will never ever fit into me during a normal dinnertime. Apart from the amount, the time I need to eat has changed too. It takes longer. I could technically eat the above meal in around 2 hours or so. I don't like that, I don't want to spend more than 30 minutes on each meal, unless I go out to eat with friends. I want to have time away from food too :)
---
This, by the way, despite me telling her at the beginning that I don't eat meat and she still thought she had to suggest the 100-150 gram portion, and suggest it several times. Stoopid. And tiring. ↩