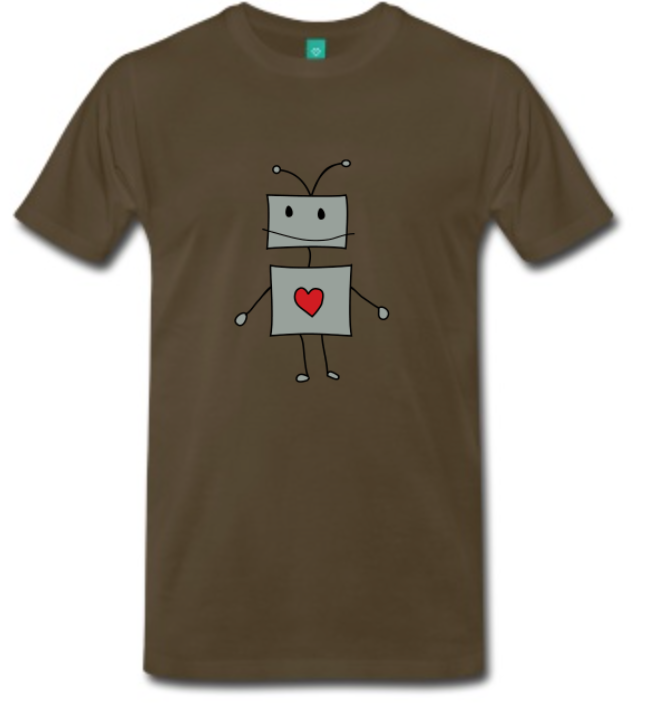 Spreadshirt Chocolate robot Men
I went and created myself a shop on spreadshirt (both the .com and the .net version, the first one going to a US version of it and the second one to a European (german) version, with minor differences between the two).
I also went a little nuts with my little robot-drawing. I put him on nearly everything I could find. So far, I've only added him to the US shop due to limitations (only allowed to upload 3 vectordesigns). I'll have to see how this shop-thing works out, but I do plan on adding him to the eur-shop, cause I want him on my shirt!