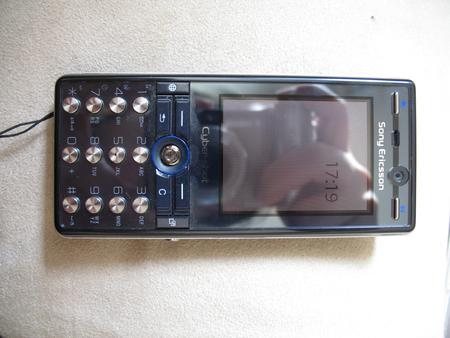 Now that my iPhone has gone hysterical, I have put my SIM in my old SE K810i. As a phone, it works pretty well, and I like the camera in it more than the iPhone's. The buttons however need a harder push than I usually give them, which annoys me a little, and doesn't feel too nice on my fingers -- the reason I got the iPhone in the first place.
I went to the T-mobile store where the kind gentleman looked at my phone and said %(quote)Oh, that looks bad!%. He explained that I needed to bring a full copy of my receipt (silly me, I forgot to copy a certain part) or that I could fill in the online form and arrange it with Customer Service that way. He said I have a two year warranty by default, I've only had the phone for fourteen months, well within those two years, yay! I filled in the form online and the CS will phone me tomorrow to arrange everything.
I worry slightly that it will take a couple of weeks to get this resolved, with the holidays coming and all. On the other hand, I immediately noticed how much I rely on my iphone and I'll take this iphone-less time as a sort of experiment to see how I handle life without the iphone. It feels weird.
Funny how easy one get used to things.
Can you imagine not having an internet or mobile phone connection? Ten years ago I had my first mobile phone and used dialup, I think my first digital camera followed later. Now I have a mobile phone with internet and camera. And DSL. Not that I mind.
Comments powered by

Disqus