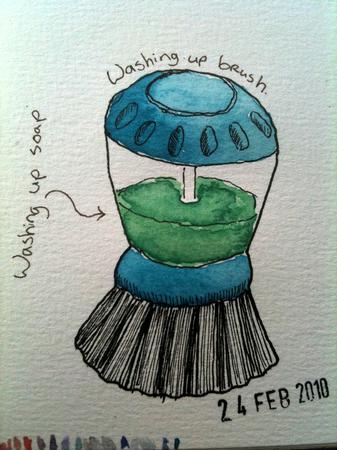 This morning I drew my washing up brush. It has a compartment for the liquid and when you press the button on the top, the liquid comes out a bit. I bought a bunch of them when I found them, because I quite like them. They feel nice in my hand and comfortable to use.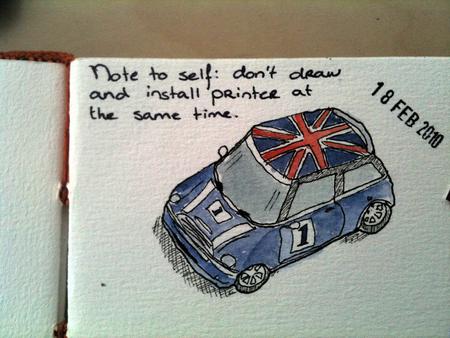 Earlier I drew my toy mini car. When I grow up I want a real mini. Yes, with these colours!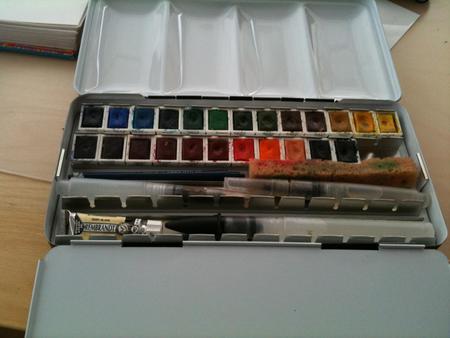 I found a new paintbox for my watercolours. My previous one, though not really broken, annoyed me. Every time I would toss it around or hold it sideways or upside down, they pans would fall out and everything got messed up.
With this new one, the pans sit firmly between two metal bits, and I have enough space for two small tubes (black and white) and my (water)pencils.