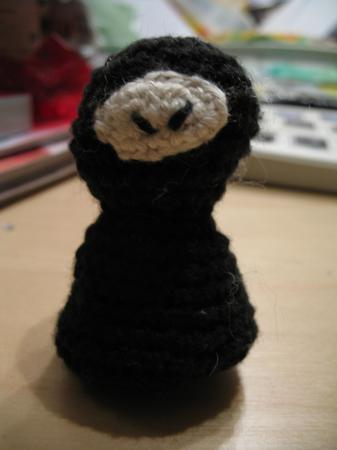 I had this crochet-itch yesterday, wanted to crochet something small. I can't crochet much thanks to RA but my hands felt good so I looked for my hooks and some yarn and decided to try my hands on a ninja. After some work, this fellow turned out a bit bulky, but not too bad.
After I finished I went looking on the internet and found a whole new world of "amigurumi's" with
patterns
and
photos
. My heart now overflows with belated acknowledgment for the hours I slaved and slaved as a child to crochet cute little creatures. Finally, people get it!
Perhaps I can still find them somewhere and make photos…
Comments powered by

Disqus